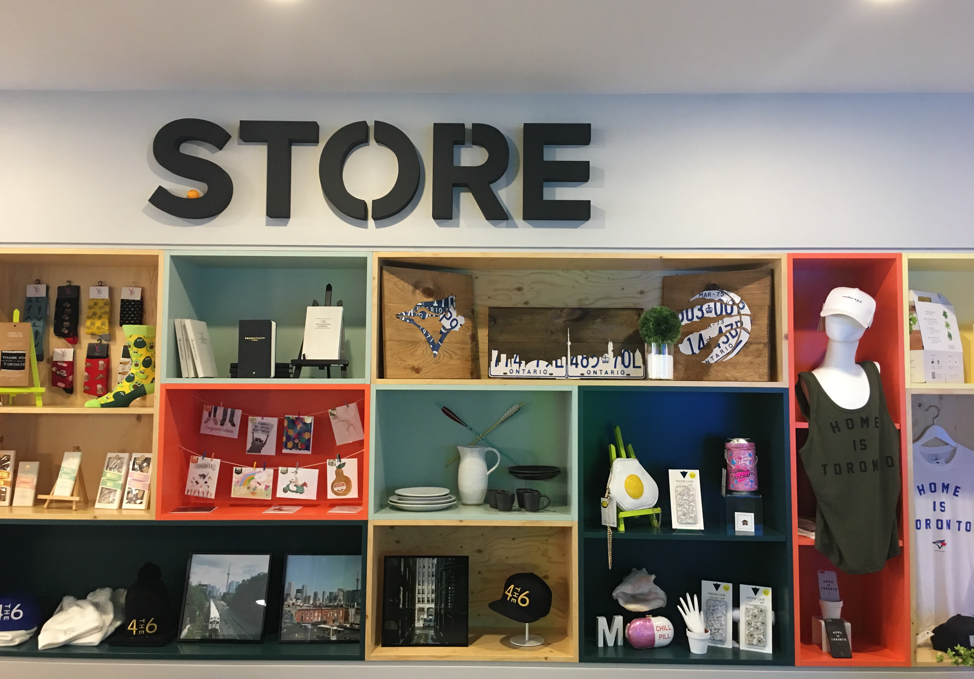 The Store at reception features items from Shopify customer online shops
Walk into Shopify's office in the heart of downtown Toronto, and you're greeted by a physical version of one of their many online, merchant stores. As you walk through the space, you'll find lounges, game rooms, a rooftop patio, ping pong tables, catered lunches and a very well stocked snack wall. Employees can take advantage of on-site massages and even enjoy at-home cleaning services. With such a wow factor, it's easy to overlook the real reason that Shopify's office features these amenities and services. Growing from an online snowboard store to a billion dollar e-commerce giant – Shopify has held on to their startup feel to achieve wild success. Empowering and enabling employees to do their best work has been core to this.
We went inside Shopify's Toronto office and spoke with Culture Specialist, Shavonne Hasfal-McIntosh to find out more about the space and it's function.
SHOPIFY 101