Happy New Year!  To help you start the year off right, we've released new Dashboard and Room Analytics modules, available to all our users.  
With the new Dashboard and Room Analytics modules you'll have a clear view into how your office is being used and where valuable meeting rooms are going to waste.  
New Dashboard Module.  Login and you'll be greeted with a new Dashboard that shows you exactly how your workplace is being used.  See the average number of people per meeting, the average length of a meeting and how much time Workscape is recovering for your team with our Smart Sensors.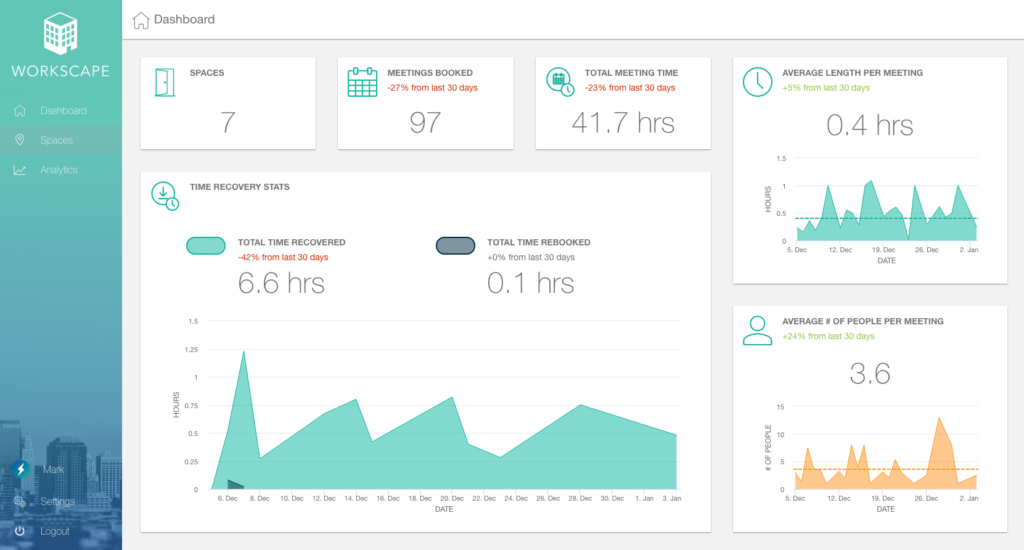 New Room Analytics Module.

  Summary metrics are great… but maybe you want more detail?  Our new Room Analytics module provides a detailed breakdown of how individual meeting rooms are performing.  You can check utilization, average meeting length, number of meetings booked, etc.  You can even see how Workscape is helping you recover time and make the best of your meeting rooms.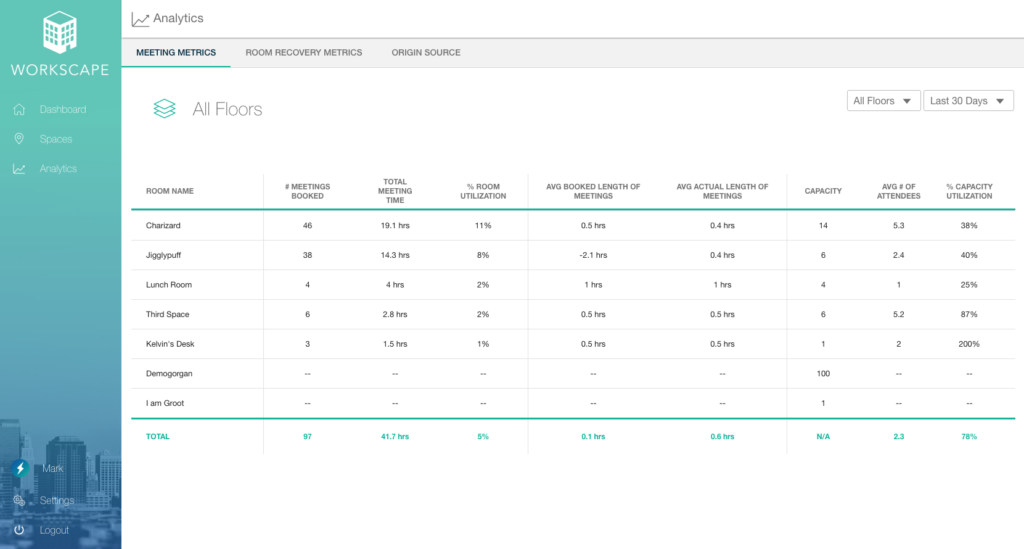 These features are available to all our users without charge!  You can login and checkout the analytics feature right here.  For everything else, you can find our full release notes below.  If you have any questions, please contact us at support@workscape.io.  
Release Notes: 2017-01-03
Workscape Management Console v1.3
new

 Dashboard module provides a quick overview of summary metrics for your workplace

new

 Room Analytics module provides an in-depth breakdown of your meeting room performance

fixed

 Clearer room release and room vacancy emails (with Smart Sensors)

fixed

 Properly scaled room photos in management console 

fixed

 Various stability fixes